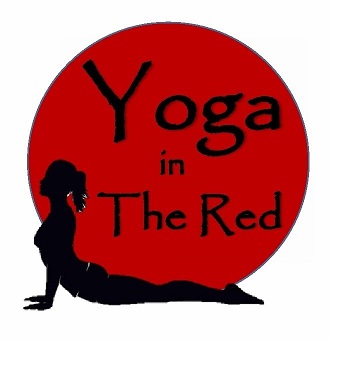 "Teaching is a beautiful job; as it allows you to see the growth day by day of people entrusted to your care."
- Pope Francis
​
---
All Yoga in The Red teachers are registered through Yoga Alliance (RYT).
---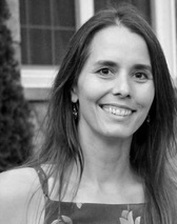 Wendy Middleton-Bentley - ERYT 200/RYT 500
Wendy Middleton-Bentley started her studies of internal medicine in 1999 with a class in T'ai Chi Ch'uan. Since then she has studied multiple forms of internal medicine. Through the years Wendy has become certified to teach Yoga, certified to practice Thai massage and Reiki, and licensed in the state of Kentucky to practice Chinese Medicine and Acupuncture. She is the owner and Yoga teacher at Yoga In The Red and practitioner at
Natural Bridge Acupuncture
.
​Wendy is a certified E-RYT 200/RYT 500 yoga teacher through Yoga Alliance. After more than a decade of studying yoga through her personal practice, she decided to pursue her teacher training certification with Amanda McMaine at the Lexington Healing Arts Academy. She has continued her training with Michaelle Edwards, the innovator of YogAlign, studying how to safely increase flexibility and bring the body back into proper alignment. Her emphasis in teaching is about making sure that you are practicing Yoga safely with proper body alignment, body movement and breathing techniques.
---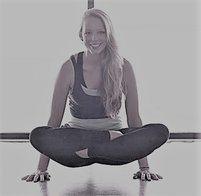 Michelle Cecilia Rush - RYT 200
Michelle was first introduced to yoga in high school. She instantly fell in love and began practicing regularly, starting with Baron Baptiste Power Yoga DVDs. It wasn't until 2012 that she started to practice hot yoga after work, on her rest days from rock climbing. When she heard about the 200-hour teacher training program available on weekends, she jumped right in and got her certification over 8 months. The training, led by Joseph Lang, Stephanie Willow, & Josh Hill, covered all types of yoga but was most influenced by Iyengar, Vinyasa, and Ashtanga. Michelle's class will focus on alignment, breath control, and making sure everyone understands the different variations & benefits of a pose.
​
---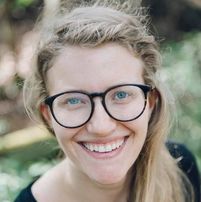 Lila Simpson - RYT 200
Lila was first introduced to yoga while attending college at Eastern Kentucky University to supplement her rock climbing. It took one class for her to recognize the advantages of a regular yoga practice and pursuing a healthy and active lifestyle. After practicing yoga primarily by herself for years, she took her 200-hour teacher training under Deborah Pennington and Wendy Middleton-Bentley through Red River Gorge Natural Health Center in July of 2016. After completing her Teacher Training Lila subbed some classes in 2016 but devoted more time to her personal practice than to teaching. Her personal practice style is an anatomically aligned ashtanga practice with power vinyasa influences, all of which are focused on obtaining a mind-body connection. In her class, you will learn about and feel the benefits of strengthening the core and shoulders as well as spine and shoulder mobility/flexibility. After living with rock climbers and friends with back and shoulder weaknesses, pain, injuries, mobility issues or a combination of them all, it became abundantly clear what her community was looking for in a class.
---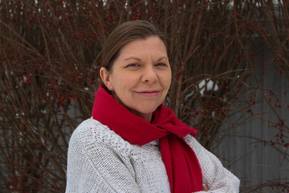 Susan Tipton - RYT 200
Susan first began her own yoga journey over 20 years ago when she purchased a power yoga video to see if it would give her a physical workout that she would stick with. (Living in a very rural and secluded area there were no classes or gyms at the time.) After a few months of her daily routine, she was in better physical condition than she had been in years, and just as important, she discovered the mind-body connection that naturally occurs with yoga practice. Several years ago, she had her first opportunity to take classes with a certified instructor. Debra Pennington taught in the Ashtanga style getting her own training in Mysore, India from Pattabhi Jois and other members of the Jois family. Susan was once more inspired to go deeper into her own journey and received her 200-hour yoga teacher training from Debra Pennington and Wendy Middleton Bentley at Natural Bridge Natural Health Center. Susan has also done training with Red River Gorge Yoga and has Children's Yoga Certification from Go Give Yoga with Parvati Maureen Heil from Philadelphia, PA. Class description: My classes are designed to build strength, stamina and tone muscles while also helping to balance the body and the mind. My classes are a great stress reliever and a whole-body workout that gradually builds so that you can feel successful with where you are and provide support to help you go further in your own yoga journey.